Topics
World Future Energy Summit 2010 (WFES 2010)
January 18 to 21, 2010
Duration : January 18 to 21, 2010

Venue : Abu Dhabi National Exhibition Centre (UAE)

Overview : Xenesys took part in an exhibition of the international conference on alternative energy "WFES2010" hosted by MASDAR (ABU DHABI FUTURE ENERGY COMPNAY), of which aim is to realize the world first carbon-neutral and zero-emission city called MASDAR City. The Summit was the largest international conference in the Middle East region regarding alternative energy hosted by ABU DHABI FUTURE ENERGY COMPNAY that leads MASDAR Initiative of a zero-carbon, zero-waste city.

Xenesys exhibited a mini-model plant of thermal energy conversion within Mitsubishi Corporation booth.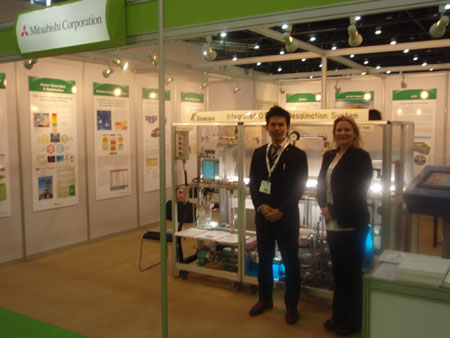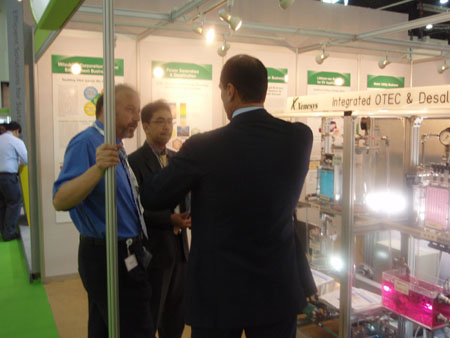 Xenesys exhibited panels related to products, technologies and projects of the company within a booth of Japan Cooperation Center for the Middle East.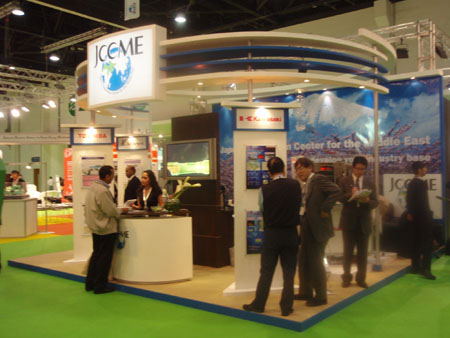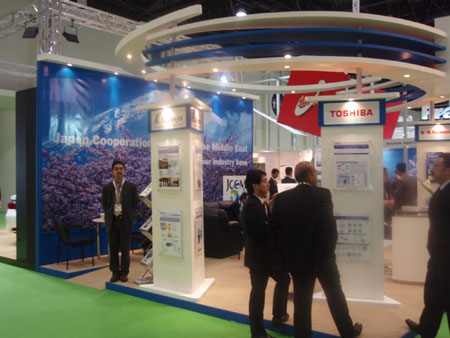 Xenesys conducted PR activities of the Company's available products and technologies in the above two booths at the large-scale exhibition held with holding of WFES2010 in Abu Dhabi, which has international initiatives in the field of renewable energy and clean technology, and has also been designated as the headquarter of IRENA (International Renewable Energy Agency). Total attendance of the exhibition was about 23,000 from 130 countries.